Who is Projeto Esporte?
YouTube channel about sports with a focus on history, great characters and technical explanations. The proposal is to present the world of sport from a different angle, in a dynamic and uncomplicated way.
The launch of the brand was planned to take place in the countdown to the Tokyo Olympic Games (2021). The objective was to win over the public interested in finding out about historical curiosities about the Olympics and the audience that already follows the group's other channel, called Projeto Motor (this one dedicated to the F1 universe).
Challenges
Not showing sports like football.
Refer to the Olympic Games indirectly.
Projeto Esporte
Launch: 2021.
São Paulo-SP, Brazil.
I designed visual identity, identified target audience (users), logo, layout for social media, branded stationery, institutional materials and motion graphics with After Effects for intro video.
Values of brand
Symbolic charge associated with the brand that helped in the development of the brand's graphic signature.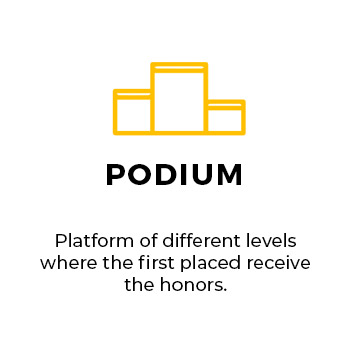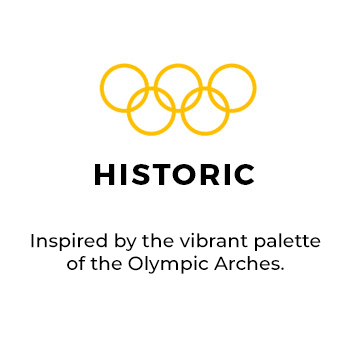 Brand's colors
Color is an extremely important point for a visual identity, it is through it that we express part of our brand's positioning. Because she is the first thing we identify, she who must carry the first impression in the eyes of the observer, so the emotional charge is complete. In this project I benchmarked with other companies in the industry, so I focused the inspiration on the color palette of the Olympic Arches and then built the color scheme for the visual identity of the Projeto Esporte.
Visual signature: shapes
Let's go now to the construction and how it was thought, until we reach the final result. With sport, we learn several values, but there are three that the Olympic Movement highlights: Friendship, Excellence and Respect. Thus forming a triangle, a form that we used as inspiration for the construction of the Projeto Esporte logo.
Results
This was a project with complete freedom of creation. The visual identity was approved in the first proposal with customers. Thanks to the consistent briefing and the confidence given. With a 15-day development, the client gained his visual identity and can now use the arts on social media, Youtube cover and layouts to communicate his YouTube channel. Just 20 days after the launch of the Projeto Esporte Channel, it has already reached 21,579 views on Youtube and 323 followers on Instagram organically.
Testimonial
Danielle is a great professional. Very talented and technical, she is also very obedient to schedules and deadlines. Her projects were always delivered at a high level and without the need for major adjustments.
— Lucas Santochi Co-Founder of Projeto Esporte and Projeto Motor
Next Content
Plein Burger.